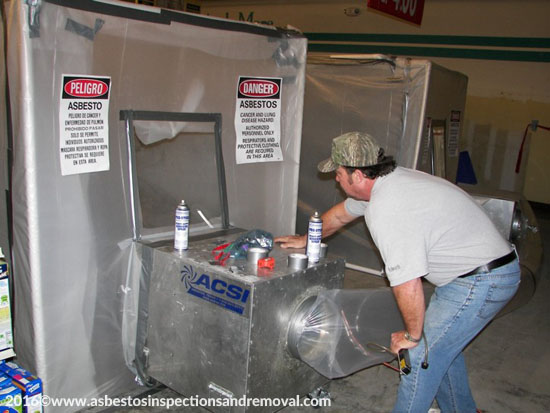 Asbestos detection and testing is required in many states for all construction on existing buildings.  Hiring an asbestos contractor to conduct an inspection and special lab tests may be required.  According to the U.S. Department of Health, asbestos is considered a human carcinogen which is defined as a substance that causes cancer. Studies have shown that those who have been exposed to a large amount of asbestos have obtained diseases such as lung cancer and mesothelioma.
Asbestos Detection and Air Monitoring
Unfortunately, everyone is exposed to asbestos fibers at some time in their life. Fibers floating around in the air, soil, and water are unavoidable. Unless breathed in on a daily basis in a home or workplace, many have avoided ill effects. It is still vital though, to make sure that you go through an asbestos detection procedure to ensure that there are not an abundance of fibers that you may be exposed to.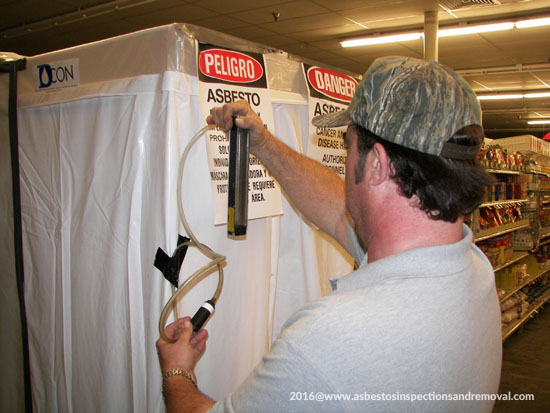 Completing Asbestos Inspections
#1 Clean Air Environmental offers first rate asbestos inspections service to ensure these issues are resolved. Whether you need an asbestos consulting professional for your work or home property, we will be there promptly and get your testing done in a concise and timely manner. If we happen to detect a large amount of fibers on your property we will advise you to partake in our asbestos remediation to eliminate them.
Don't let your health or the health of others be compromised because of asbestos exposure and call on one of our reputable asbestos contractors today. We provided our services to those in Myrtle Beach, SC and surrounding areas.